Welcome to the FINAL edition of ABC Renew/Cancel Watch of 2015. No, today is not Friday, but I took Christmas off from the site. This time, I've broken down the charts into comedy and drama for better comparison of similar shows.
Drama
| | | |
| --- | --- | --- |
| Canceled | Watching | Certain to be Renewed |
| Blood & Oil | Castle | Grey's Anatomy |
| Wicked City | Nashville | How to Get Away with Murder |
| | | Once Upon a Time |
| | | Quantico |
| | | Scandal |
Wicked City was pulled from the schedule long ago, but good news for the few of you who watched: the next few episodes are now available on Hulu, with the rest to follow. This also means that ABC has no intention of
getting a 0.0
broadcasting them. Blood & Oil was "trimmed", which means canceled, and I'm finally making the move of putting it in the "Canceled" category now that the season/series is over. I'm not doing a Pros and Cons list for them, since it's obvious that they have nothing going for them and everything going against them.
Showdown: Castle vs Nashville
I firmly think that with the cancellations of Blood & Oil and Wicked City, one of Castle and Nashville will surprise unless both The Family and Of Kings and Prophets are surprise hits.
| | | |
| --- | --- | --- |
| | Castle | Nashville |
| Nature | Procedural | Serial |
| Season Average (A18-49) | 1.13 | 1.03 |
| Range of Ratings (A18-49) | 1.0-1.2 | 0.8-1.2 |
| Lead-in Average (A18-49) | 1.8 | 1.9 |
| % Decline Year-to-Year | 36% | 27% |
| Syndication | Syndicated | Entering Syndication |
| Seasons | 8 | 4 |
| Ad Rate | $118,195 | $92,965 |
| Extraneous Factors | N/A | Music Sales/Tours |
Most signs point to Castle getting the renewal over Nashville if you told me that one, and only one, will be renewed. However, the ad prices indicate that advertisers this season got more "bang for their buck" than Castle did, and the latter's ad price would have to drop dramatically for a final season. The extraneous factor of music sales is also in Nashville's favor. I'm "Watching" both right now--what do you think? Vote in the poll and leave your thoughts in the comments.
Comedy
| | | | | |
| --- | --- | --- | --- | --- |
| Certain to be Canceled | Likely to be Canceled | Watching | Likely to be Renewed | Certain to be Renewed |
| | Fresh Off The Boat | The Muppets | Last Man Standing | Blackish |
| | | | | Dr Ken |
| | | | | The Goldbergs |
| | | | | The Middle |
| | | | | Modern Family |
Disregard what you might see on some other sites, The Middle is a certain renewal along with the rest of the Wednesday comedies. As long as Dr Ken holds decently and The Real O'Neals/Uncle Buck don't magically start doing 2.0s, it's also a certain renewal. That leaves us with Last Man Standing, The Muppets, and Fresh Off The Boat, which I placed in three different categories but comparisons can still be made.
Showdown: Last Man Standing vs Fresh Off The Boat
Like Castle and Nashville, I think one of Last Man Standing and Fresh Off The Boat will eek out a renewal, while the other will be cancelled. Unlike Castle and Nashville, I think Last Man Standing has much more going for it than Fresh Off The Boat--except for Tim Allen's contract. Here's a side-by-side comparison as to what I consider to be some of the most important factors:
| | | |
| --- | --- | --- |
| | Last Man Standing | Fresh Off The Boat |
| Nature | Multi-Cam (Friday) | Single-Cam (Tuesday) |
| Season Average (A18-49) | 1.25 | 1.51 |
| Range of Ratings (A18-49) | 1.1-1.3 | 1.2-1.9 |
| Lead-in Average (A18-49) | N/A | 1.5 (but has settled around 1.1-1.2) |
| % Decline Year-to-Year | 3% | 16% |
| Syndication | Just entered (ABC Family, Hallmark, CMT) | N/A |
| Seasons | 5 | 2 |
| Ad Rate | $64,881 | $122,212 |
| Extraneous Factors | Tim Allen's contract | First Asian-American led show on broadcast in 25 years; does well in that demo |
It appears that Last Man Standing is doing remarkable this season because of two factors: one is that it is in constant rotation in syndication, the other being the strength of lead-out Dr Ken. However, ABC doesn't make any money off of its syndication revenue, and Tim Allen may become too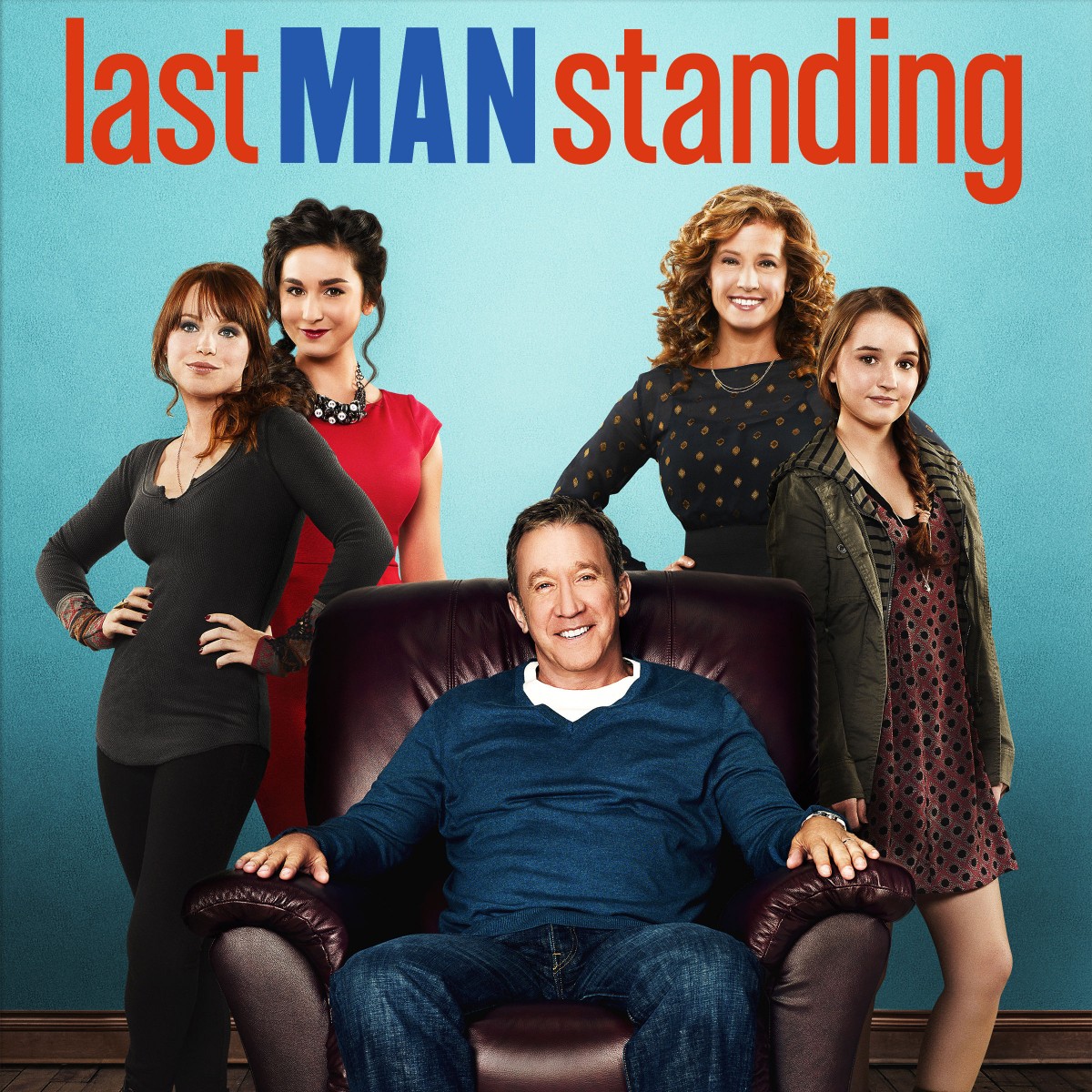 TelevisionPromos
expensive for the show. The show also appears to be undervalued in ad revenue, which is what ABC does make money off of; I'm willing to bet it would be higher in a potential Season 6. Meanwhile, Fresh Off The Boat is valued almost as high as The Middle and The Goldbergs, but is getting much lower ratings. It's understandable why it would be priced so high, as The Muppets was a huge disappointment, but ABC would have to lower the price for this show dramatically next season, and won't make any money off of a potential syndication deal down the road. Not to mention it may go fractional in the spring. The edge is given to Last Man Standing on this one, but if Tim Allen is too expensive, it might just be Fresh Off The Boat's lucky day.
And Then There's The Muppets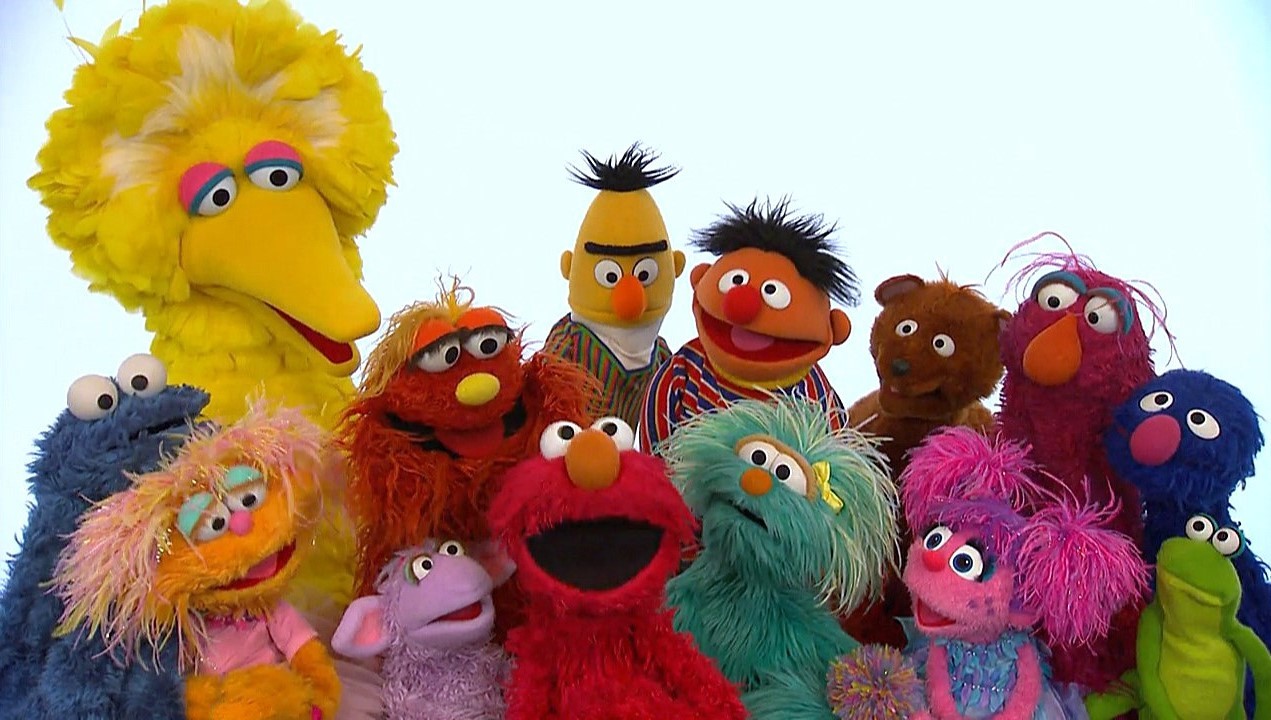 Oops, wrong muppets
Credit: Wikia
Oh, The Muppets: ABC's weakest comedy that currently has a 1.5 A18-49 average, even though it hasn't seen a number above that since October 6. All the recent airings have been in the low 1s, and the ratings are a massive disappointment. The most recent episode was watched by just 38% of the audience that watched the series premiere, indicating that audiences have rejected the show. Deemed a "limited series", it received a short backorder and is claimed to being retooled--aka, ABC spent too much money advertising this show to let it go out like this, and are taking extra measures to try to get it to improve. This includes airing reruns at 8:30 on Tuesdays instead of 8, where it will get a fellow prime time show as a lead-in, as well as the aforementioned retooling. If it gets another season, let's hope it doesn't take a spot from
a higher-rated
any other ABC comedy, and that it's on the bench or airs in between cycles of Once Upon a Time or a TGIT show. Those are all plausible solutions for the show that advertisers are
That's better
Credit: ABC
probably kicking themselves from investing money into, as an additional $3,000-$4,000 they could have gotten a spot on fellow ABC comedies The Middle or The Goldbergs, which get almost double the ratings. Or they could have grabbed a spot during Dr Ken, which has about the same ratings as The Muppets but half the ad price. And you thought the deals you got on Black Friday were good. Though, it really should be noted that based on its ad rate ABC didn't expect as much out of the show as the media did--but they still expected it to do a lot better than it did. And oh yeah, The Muppets are owned by Disney, which also owns ABC. What a coincidence! Will corporate demand this show get another season, or are its low ratings going to make the show one-and-done?
Share this