Hello readers, I'm Aasim. I am the official writer for the reviews of The Goldbergs and Teachers as well as the occasional miscellaneous article. Since everyone else is doing it, I figured I might as well give this a shot. I hope at least a few of these come out right. Hope you get a good laugh out of this.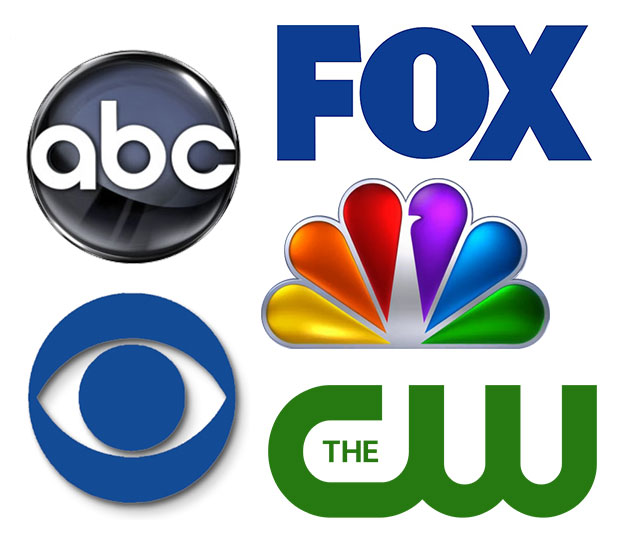 ABC
Monday
8:00 Dancing with the Stars
10:00 New Kiefer Sutherland Drama
Assuming Castle gets canned, ABC will want to give Kiefer Sutherland a decent slot
Tuesday
8:00 Fresh off the Boat
8:30 New comedy
9:00 Agents of S.H.I.E.L.D.
10:00 New Drama
Muppets is obviously on its last legs, a new comedy can take its place. Since all networks are usually run by a bunch of morons, I'm assuming that ABC will not learn from their mistakes and place a new drama at the 10:00 pm death slot
Wednesday
8:00 The Middle
8:30 The Goldbergs
9:00 Modern Family
9:30 Black ish
10:00 New Drama
The comedy block is pretty much solid so I see no reason to alter it. We all know Nashville is done for so might as well just place something new in its former home
Thursday
8:00 Grey's Anatomy
9:00 Scandal
10: How to get away with Murder
If it ain't broke, don't fix it
Friday
8;00 Dr. Ken
8:30 New Multi cam sitcom
9:00 Shark Tank
10:00 20/20
If Tim Allen asks for a huge pay raise, I can see this happening
Sunday
7:00 America's Funniest Home Videos
8:00 Once Upon A time
9:00 New Drama
10:00 Quantico
Quantico seems to do mediocre and I doubt any other show will do better so I think it will stay at 10;00 PM. Once Upon A Time is not as big as it used to be but I'm sure they will use it to start a new show.
Cancellations: Of Kings and Prophets, The Catch, The Muppets, Castle, Nashville.
OK&P is apparently DOA based on everyone's judgement since it looks like a GOT ripoff
ABC may have been entranced by Shonda and her success but I'm not. The catch will not be a hit.
I doubt the Muppets reboot will help the show in any way. When was the last time a reboot ever helped a show?
CBS
Monday
8:00 Supergirl
9:00 Scorpion
10:00 NCIS:LA
I think Monday will stay the same
Tuesday
8;00 NCIS
9:00 NCIS:NO
10:00 New Drama
Even though we all know NCIS:NO isn't a very good lead-in with Limitless, I think it may be good for another generic procedural
Wednesday
8:00 Survivor
9:00 Criminal Minds
10:00 Criminal Minds: BB
Assuming Beyond Borders does well , I can see it getting a full 22 just like CSI:Cyber
Thursday
8:00 The Big Bang Theory
8:30 New sitcom
9:00 Mom
9:30 Life in Pieces
10:00 Limitless
Since Limitless felt more like a comedy, I figured it would be suitable with the rest of the other comedies on Thursday and once again, TBBT will be used to boost a new comedy. LiP will be kept around but it won't be safe because it is not owned by CBS
Friday
8;00 The Amazing Race
9:00 Hawaii five-0
10:00 Blue Bloods
Friday looks the same. I initially thought H50 might get shifted or canned because of its failed syndication deal, but it seems to do well in the ratings (by Friday standards)
Sunday
7:00 60 Minutes
8:00 Madam Secretary
9:00 New Drama
10:00 Elementary
With The Good Wife most likely ending this season, I think CBS will place a new female centric show after MS, most likely the Katherine Heigl legal drama, Doubt. Elementary will be shifted to Sunday since it is basically a syndication cash cow
Cancelled- CSI:Cyber, Person of Interest, Mike and Molly, The Odd Couple, Rush Hour, Code Black
Cyber is already getting below a 1. POI and M&M have already been announced as having final seasons. TOC may not get the Millers treatment but CBS might kill it if it gets below a 2 in the post TBBT slot. Rush Hour looks horrible and Code Black is not owned by CBS
CW
Monday
8:00 New Drama
9:00 Jane the Virgin
Assuming the crazy ex finally gets shot down or sent to an asylum, I think a new drama will take over it's slot
Tuesday
8:00 The Flash
9:00 New Drama
I know that CW shows are usually lead-in dependent but that won't stop them from trying to give a new show The Flash boost
Wednesday
8:00 Arrow
9:00 Supernatural
Both shows are still stable so they probably will not be bothered for now
Thursday
8:00 New Drama
9:00 Izombie
Despite many claims, I don't believe Izombie will be cancelled. At the end of the season, it will have 32 episodes and that was more than what the 100 had at the end of it's second season
Friday
8:00 The Vampire Diaries
9:00 The Originals
Despite the lower ratings, the CW has still not announced any plans to end TVD so I can see it stick around for one more season. The Originals has to stay at least for one more season due to syndication
Cancellations- Crazy ex-girlfriend, Containment, Beauty and the Beast
CEG is getting 0.3's and those are not renewal numbers. Containment doesn't sound great, especially after it got laughed at during one of it's screenings. Beauty and the Beast has already been announced as it's final season
FOX
Monday
8:00 New Drama
9:00 Gotham
Gotham seems more like a 9pm show than an 8pm show according to me
Tuesday
8:00 New Girl
8:30 New sitcom
9:00 Brooklyn 99
9:30 Grandfathered
9:30 is never a good slot for a new sitcom
Wednesday
8:00 Prison Break reboot
9:00 Empire
They won't keep Rosewood here forever. Since the new Prison Break is labeled as a limited event, I can see it being paired with Empire
Thursday
8:00 Rosewood
9:00 Second Chance
I liked the pilot for second chance so I would like to see the show survive.
Friday
8:00 Masterchef Junior
9:00 World's funniest
I can see them keep World's funniest around since it is very cheap to produce.
Just until Fox decides to throw another good fantasy drama onto this death slot.
Sunday
7:30 Bobs burgers
8:00 The Simpsons
8:30 New sitcom
9:00 Family Guy
9:30 The Last Man on Earth
Cancellations- The Grinder, Scream queens, Bones, Coopers guide to surviving life
Critical acclaim won't save the Grinder.
As for Scream queens, Ryan Murphy can't save it either.
Bones is dead due to the recent lawsuits against the network.
Cooper Barrett, I'm just not sure about that show. The only reason I can think of it surviving is because it is Fox owned
NBC
Monday
8:00 The Voice
10:00 New Drama
Same old, same old
Tuesday
8:00 The Voice
9:00 Chicago Med
10:00 Chicago Fire
Nothing wrong here
Wednesday
8:00 Superstore
8:30 New sitcom
9:00 Chicago PD
10:00 Law and Order:SVU
Wednesday seems like a great day to have a comedy block
Thursday
8:00 Blindspot
9:00 The Blacklist
10:00 Shades of Blue
NBC needs something to keep in the 10pm death slot. As for Blindspot, I don't know where else to keep it
Friday
8:00 Emerald City
9:00 Grimm
10:00 Dateline
Since Emerald City is a fantasy show, I thought it was a good fit with Grimm, assuming it survives this season.
To those who actually read all this, thank you for your time. Feel free to leave a comment below. Have a great year!
Share this