| | | | | | |
| --- | --- | --- | --- | --- | --- |
| Canceled | Certain to be Canceled | Likely to be Canceled | Watching | Likely to be Renewed | Certain to be Renewed |
| Wicked City | Blood & Oil | Nashville | Fresh Off The Boat | Last Man Standing | Grey's Anatomy |
| | | The Muppets | Castle | | Scandal |
| | | | | | The Middle |
| | | | | | The Goldbergs |
| | | | | | Modern Family |
| | | | | | Blackish |
| | | | | | Once Upon a Time |
| | | | | | Marvel's Agents of S.H.I.E.L.D |
| | | | | | How to Get Away with Murder |
| | | | | | Dr Ken |
| | | | | | Quantico |
Changes from Last Week
-Castle upgraded from "Likely to be Canceled" to "Watching"
-Quantico upgraded from "Likely to be Renewed" to "Certain to be Renewed"
Why Am I "Watching" Castle?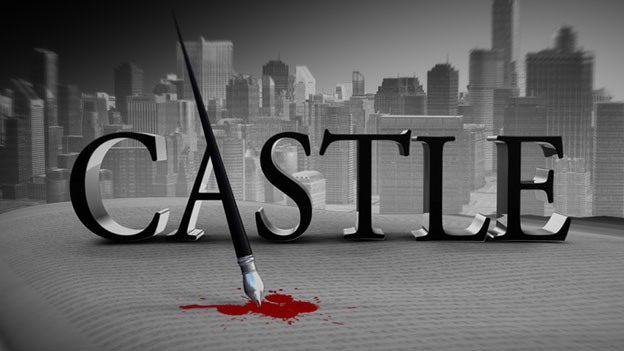 ABC
Castle is at a season high in terms of categorization in ABC Renew/Cancel Watch. Even before the season started I predicted a likely cancelation. Its ratings have been steadily low--between 1.0 and
1.2--and have one of the highest 9:30 lead-ins on ABC. However, Nashville's ratings have also been steadily low, but it has been going fractional lately. I still wouldn't rule out a Nashville renewal due to extraneous factors, but due to the procedural nature of Castle it may be able to squeak out a final ninth season. I can't see them canceling four fall dramas, especially because I'm sure at least one or two of the midseason entries will underwhelm.
It's not the ideal situation for Castle to be renewed, but it could be decent filler for the first show that fails next season. I'm talking about a 10 or 13 episode closure order, both for the fans and syndication purposes. It's still a showdown between Castle and Nashville, and for the first time of the season I'm giving the edge to Castle and its fans.
Why Is Quantico Now "Certain to be Renewed"?
Quantico's ratings have declined over the first half of its first season, and I'm not too impressed by them. It's not doing all that much better than Revenge last season, if at all, but then again Revenge saw a 28% decline year-to-year and had another one occurred in a hypothetical fifth season, that would be a ratings nightmare. Quantico might hold better in the ratings, and doesn't have a good lead-in, so we might have to wait and see how it does in the second half of the season. It may be downgraded again, but it's the final prediction that really matters.
Last Man Standing vs Fresh Off The Boat
I was considering upgrading Last Man Standing this week, but then I realized that regardless of which category I place it, I'm still predicting a renewal. I'm just not sure if Tim Allen is too
expensive, what with Dr Ken holding its own. Like the Castle vs Nashville showdown, I think that there's a second one in Last Man Standing vs Fresh Off The Boat. Right now I'm giving Last Man Standing the edge, as I don't think ABC will be able to justify getting a show they don't own with low ratings to syndication. One will survive, while the other will fall, and unless Tim Allen falls through I think Fresh Off The Boat is the loser here. But at the same time I would like to see FOTB's spring numbers before moving it down to cancellation territory.
Why is The Middle "Certain to be Renewed"?
Some of you may have found this site through comments on TVbytheNumbers, which had a full edition about why The Middle was likely, but not certain, to be renewed. I fully disagree. Here's why:
The Middle is currently at its peak in terms of relative ratings. It's a top 10 show, despite being in its 7th season, and has been steady in the ratings. It's a reliable player, and most importantly, I think Warner Brothers needs the show to be on the air now more than ever. CBS has one-by-one been taking down Mike & Molly, Person of Interest, and based on treatment 2 Broke Girls is probably next. Gotham will be struggling its way along to the full 88. Undateable and The Mysteries of Laura are most likely goners, which leaves us with The Big Bang Theory, Mom, and The Middle. The first two are on CBS, and the first one is getting ridiculously expensive. I think Warner Brothers will be willing to lower the licensing fee for a potential ninth or tenth season (the eighth is pretty much guaranteed) before they let it go. The Middle is of great value to ABC right now, but even greater value to Warner Brothers.

Final Thoughts

I'd love to hear some of your thoughts on this edition, I truly enjoy reading your comments and interacting with you. If you are yet to create a Disqus profile, it's very easy!
Share this