When SpongeBob SquarePants premiered in May of 1999, Rugrats was braking records for the children's cable channel. In fact, according to a Variety article, the 1999 season premiere of Rugrats pulled in 5.5 million viewers and a 35 share amongst Nickelodeon's prime demographic: children between the ages of 2 and 11. This was also the period of Hey Arnold and other animated Nickelodeon shows still talked fondly about today. Nickelodeon had every intention to turn SpongeBob into another big animated hit for them, airing its series premiere after the Kids Choice Awards--which is like the Super Bowl of Nickelodeon.
So the title of this article is slightly misleading--the Kids Choice Awards propelled SpongeBob's premiere to a whopping 6.9 million viewers. Interestingly enough, only 3.6 million were between the ages of 2 and 11, showing that SpongeBob was appealing to all audiences.
Or was it? Despite generally favorable reviews, the second original airing had only 1.9 million viewers, losing 5 million viewers from its premiere, or 72.5% of its audience. Let's put this into perspective: if a broadcast show today premieres to, say, a pretty realistic 1.8 A18-49 rating, that kind of percentage drop would give its second episode a 0.5 rating. SpongeBob was trailing their hits by a wide margin, despite the great exposure it got for its first episode. There aren't a ton of data points available for first season viewership, but it seems that it stabilized in the 2.0-2.1 million viewers range, nothing to write home about.
It was said that SpongeBob was primarily renewed for another go-around because of merchandise sales. They stated to air promos where they would advertise the struggling show alongside some of their hits, aired marathons, etc to make sure their renewal wouldn't turn out to be a mistake.
Indeed it was not. SpongeBob continued to grow in its second and third seasons, which was followed by a theatrical film release in 2004. Originally planned to serve as the series finale, the movie did too well in the box office (made $140.2 million with a $30 million budget) Nickelodeon to realistically end the show, considering 2004 was also the year they retired Rugrats after a decade on the air.
In the third episode of its fifth season, which aired in November of 2005, SpongeBob lost his pet snail Gary. 7.93 million people tuned in to see if Gary would be found. That's more viewers than most broadcast shows today have. But it didn't end there. The following February another episode had 8.6 million viewers, and the show was far and away the most popular animated children's show. Everyone knew the theme song, everyone knew who SpongeBob, Patrick, etc was, and Nickelodeon surely wasn't regretting renewing it after its first season.
Its series high would occur on November 12, 2007, when an episode titled "Atlantic SquarePantis"
was watched by 9.22 million viewers. By Seasons 6 and 7, regular, non-special episodes stabilized between 3.5 and 6 million viewers, with specials going even higher.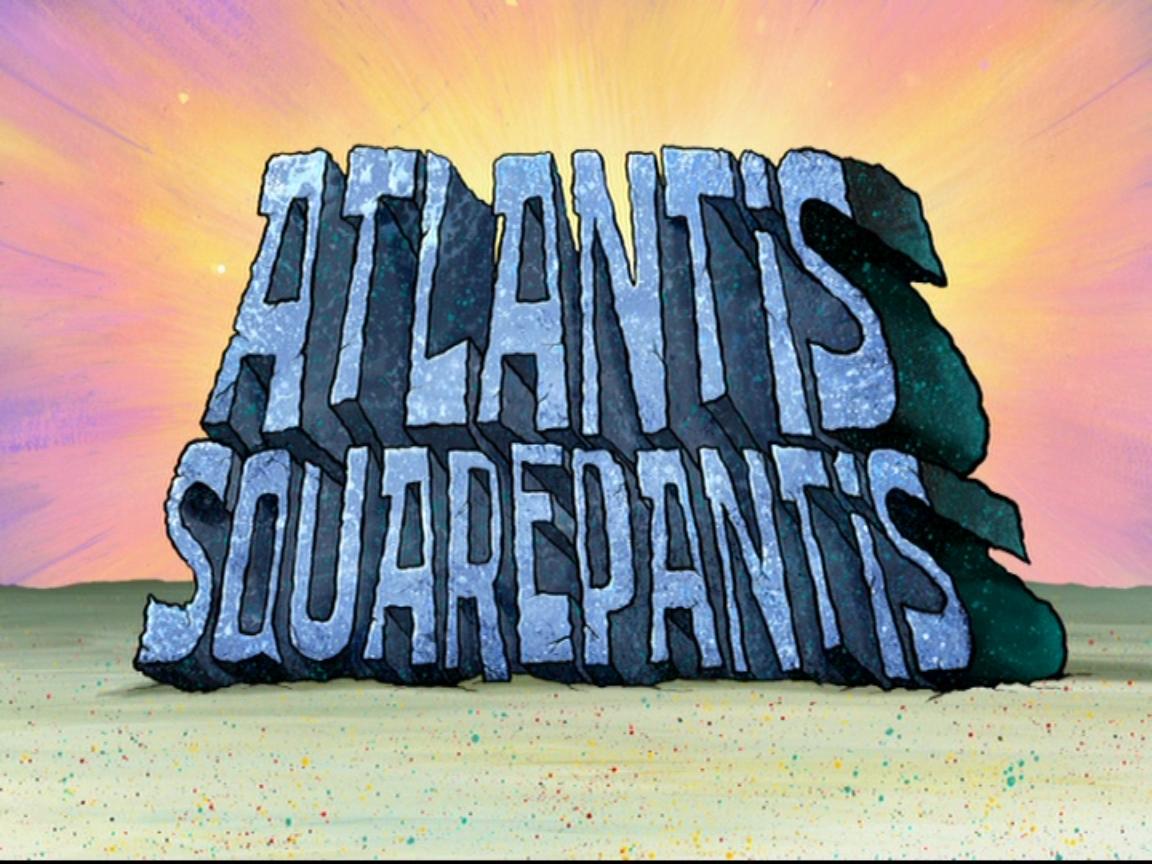 Wikia
Season 8, which aired in 2011 and 2012, saw very significant ratings declines, though most episodes were still between 3 and 4 million viewers, an excellent number that every other Nickelodeon show could dream of.
The currently-airing Season 9 is probably its most unstable yet. Original episodes have pulled in between 1.3 and 5.2 million viewers, and ratings have rapidly declined as of late. This may have to do with the fact that SpongeBob is on practically all-day long now--these newer episodes are doing what a typical rerun would do. The season started in 2012, but regular episodes have come in more sporadically as the team was working on a second theatrical release, which had double the budget of the first film in 2004. As of this writing, it has pulled in $323.4 million, making it far and away more successful than the first.
SpongeBob remains a massively popular television show today. A chart made by Nielsen and published by Bloomberg shows that in 2014, SpongeBob aired for nearly almost 100,000 minutes cumulative, meaning that 18% of Nickelodeon's programming is now either an original or rerun of SpongeBob. Also in 2014, over 3,000 telecasts of the show were airing, approximately doubling those shown 10 years ago, which was also an above average amount of time considering how many shows Nick/Nick at Nite has. The show has also made billions in endorsements and merchandise sales, and has lasted throughout many of Nickelodeon's eras.
In case you were wondering, SpongeBob was renewed for a 10th season in 2013, but due to the movie production has only started a couple months ago. It will be the first post-2004 movie season where series creator and former Stephen Hillenburg will be involved in the making of the episodes, though not as show runner, and his replacement show runner is exiting.
Share this