| | | | | |
| --- | --- | --- | --- | --- |
| Certain to be Canceled | Likely to be Canceled | Watching | Likely to be Renewed | Certain to be Renewed |
| Blood & Oil | Castle | Nashville | Quantico | Grey's Anatomy |
| | The Muppets | Fresh Off the Boat | Dr. Ken | Scandal |
| | | | Last Man Standing | The Middle |
| | | | | The Goldbergs |
| | | | | Modern Family |
| | | | | Blackish |
| | | | | Once Upon a Time |
| | | | | Marvel's Agents of S.H.I.E.L.D |
| | | | | How to Get Away with Murder |

Changes from Last Week
Fresh Off The Boat

downgraded

from "Likely to be Renewed" to "Watching"
How to Get Away with Murder

upgraded

from "Likely to be Renewed" to "Certain to be Renewed"
Why Am I "Watching" Fresh Off The Boat?
We can all agree that Modern Family is ABC's #1 comedy, with The Middle and The Goldbergs having their pros and cons for #2 and #3 in terms of overall strength--let's give the #2 honor to The Goldbergs, but that's beyond the point.
Variety
After that, it gets a little more complicated. Blackish is slumping, but steady nonetheless in the high 1s. It seemingly is dependent at least to an extent on its declining lead-in. It's still "Certain to be Renewed" for now, but we could be having a different discussion next week after it airs without Modern Family. The last time it did that, it dropped a concerning half a ratings point.
The thing is, we're at the point where Last Man Standing (1.3) and Dr. Ken (1.3) had a stronger week than Fresh Off The Boat (1.4) and The Muppets (1.3). So all things considered, here are my "Power Rankings" for ABC comedy:
Modern Family
The Goldbergs
The Middle
Blackish
Last Man Standing
Dr Ken
Fresh Off The Boat
The Muppets
In all fairness to Fresh Off The Boat, it's not getting the lead-in support that most of us thought it would--as exemplified in these rankings, The Muppets is a massive disappointment. If ABC wants to continue their multi-cam block (which would basically rely on Tim Allen's Last Man Standing contract), they'll have six shows that they could easily renew. Why would they need a seventh in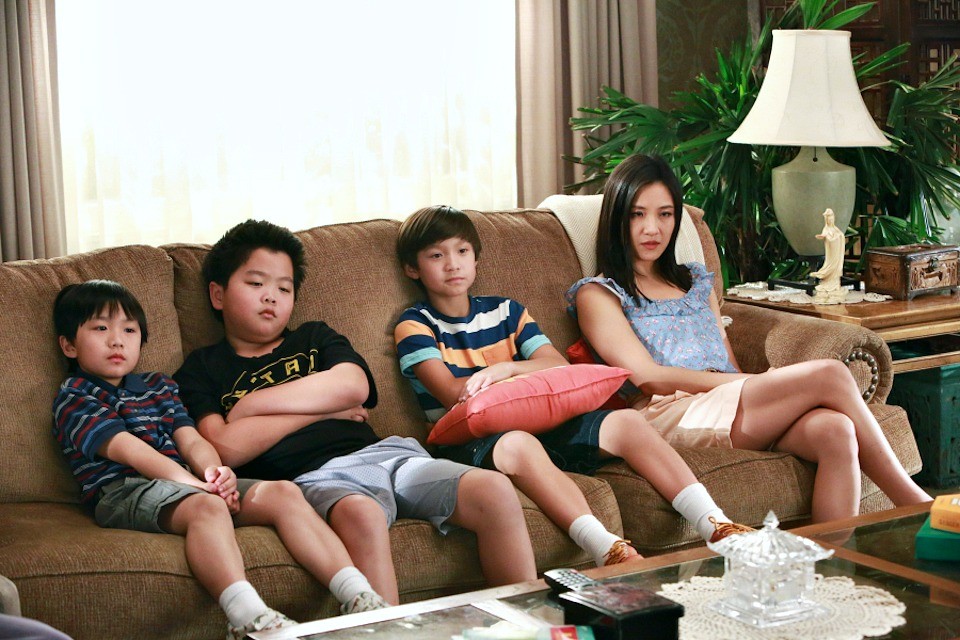 The Atlantic
Fresh Off The Boat, especially as ABC's new crop of pilots seem to heavily favor its in-house production company. Ratings need to rise. At this rate, it isn't anchor-worthy, and won't be able to launch The Real O'Neals. Wednesday is working and I don't think ABC will want to move it there--after all, it proved no stronger than Blackish during its season premiere when it actually had a high-rated lead-in. It's also very far away from syndication.
But it fits in with ABC's agenda. I'm not overly concerned right now, but there could be more concern in the upcoming weeks. At best, I see this show getting the two-and-a-half-seasons-and-done treatment a la Cougar Town, Happy Endings, and Suburgatory.



Why Is How to Get Away with Murder "Certain to be Renewed"?
I was concerned about How to Get Away with Murder, and still am to an extent. It's not the monster hit it was just last season, but the ratings are steady in the 2.0 range. Who would have guessed this time last season that it would be at the same range as The Middle and The Goldbergs? Regardless, it's ABC's #3 drama, only behind the other two Thursday dramas. It doesn't have the Disney-related benefits that got Marvel's Agents of S.H.I.E.L.D and Once Upon a Time presumably get, but it's also a step above Quantico.
What do you think of my predictions and analysis? Vote in the polls, or leave in a comment, and maybe it will be the Comment of the Week!
Share this