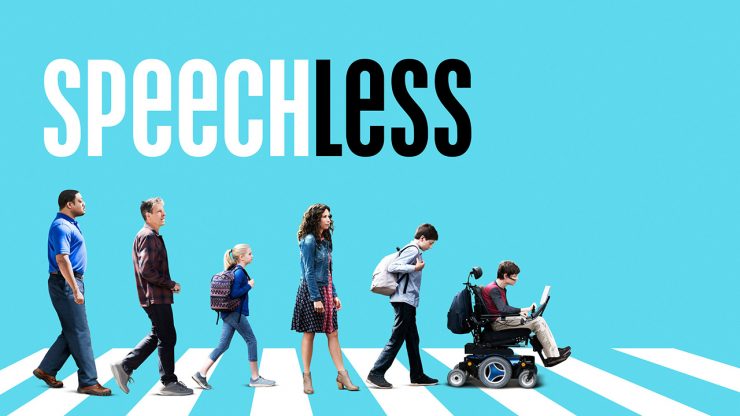 February sweeps continued this week, and How to Get Away with Murder wrapped up its third season. It was a fairly normal week, unlike next week when When We Rise changes up the schedule.
Format for predictions:
Show title (average 18-49 rating, season low-high)

Certain to be Canceled
Conviction* (0.6, 0.4-0.9)
Notorious** (0.9, 0.5-1.1)
Likely to be Canceled
Dr. Ken (0.9, 0.8-1.1)
The Real O'Neals (0.9, 0.8-1.2)
Secrets & Lies (0.8, 0.6-1.0)
Quantico (0.7, 0.6-1.0)
Toss-Up
Agents of SHIELD (0.8, 0.6-1.1)
Once Upon a Time (1.1, 0.9-1.3)
Likely to be Renewed
Last Man Standing (1.2, 1.1-1.5)
Modern Family (2.3, 2.0-2.6)
Certain to be Renewed
American Housewife (1.5, 1.4-1.9)
Black-ish (1.6, 1.2-2.0)
Designated Survivor (1.4, 1.1-2.2)
Fresh Off the Boat (1.3, 1.0-1.6)
The Goldbergs (1.8, 1.5-2.0)
Speechless (1.7, 1.3-2.0)
Fate Determined
Grey's Anatomy (RENEWED)
How to Get Away with Murder (RENEWED)
The Middle (RENEWED)
Scandal (RENEWED)
Speechless: This week, Speechless got its forth consecutive 1.6. It's no big hit, but its 89% retention from The Goldbergs in the last three weeks is strong, and it proved it doesn't depend upon The Goldbergs when Fresh Off the Boat was its lead-in a few weeks back with a 1.5, and it gave its usual 1.6. That week, its lead-out was also significantly smaller than usual, being a Modern Family rerun that earned a 1.3 Even though the don't produce it, ABC will definitely want this solid new comedy back next season. There's no way they cancel it.
Quantico: ABC executives and Quantico's showrunners seem to hope that another retool will help Quantico. Or perhaps the lead-in of Dancing with the Stars, though it is lower than Quantico's current lead-in of The Bachelor. This, however, is unlikely to fix anything, and 0.6s on Mondays at 10:00 make a renewal unlikely as well.
What do you think of my predictions? Leave your thoughts in the comments!
Share this