Welcome to this special edition of ABC Renew/Cancel Watch, where I look into ABC's wants and needs in terms of trouble time slots. It will involve me looking into a likely scenario of what ABC could do schedule-wise next season--and why American Crime is likely to be renewed, even if bridge season is abandoned.
| | | | | | | |
| --- | --- | --- | --- | --- | --- | --- |
| Canceled | Certain to be Canceled | Likely to be Canceled | Watching | Likely to be Renewed | Certain to be Renewed | Renewed |
| Blood & Oil | Agent Carter | The Muppets | Castle | American Crime | | Blackish |
| Of Kings and Prophets | The Family | Nashville | The Real O'Neals | Dr Ken | | Fresh Off The Boat |
| Wicked City | Galavant | | | Last Man Standing | | The Goldbergs |
| | | | | | | Grey's Anatomy |
| | | | | | | How to Get Away with Murder |
| | | | | | | Marvel's Agents of SHIELD |
| | | | | | | The Middle |
| | | | | | | Modern Family |
| | | | | | | Once Upon a Time |
| | | | | | | Quantico |
| | | | | | | Scandal |
ABC's Needs
: Sunday at 9, Tuesday at 10
Of ABC's trouble time slots, these two are in need of replacements the most. The majority of Tuesday at 10 this season has been reality or reruns; in fact, the only scripted programming to air there this entire season were three episodes of Wicked City + two episodes of Of Kings and Prophets. With the competition being Limitless and Chicago Fire, ABC can definitely do better here. They keep trying out new shows, and none are working. However, I think that if they schedule the right show there, it will do decent enough (see: Quantico on Sundays at 10). That's why I propose ABC start the season off with the well-known Marvel brand in the SHIELD spinoff Marvel's Most Wanted. Now some people are thinking that Most Wanted shouldn't be picked up because of SHIELD's low ratings, but I think they should pick it up because of the low ratings. Disney will want a solidly-rated Marvel show on the network they own in order to promote the brand, and SHIELD just hasn't been able to do that.
Sunday at 9, meanwhile, I believe absolutely should not be given to a new show, for a few reasons:
-It would be asked to go against serious competition like the NFL and The Walking Dead
-It would either need to have a split season or air against event season (Grammys, specials, etc). Both options are less than ideal for a new show.
-Once Upon a Time is just not capable of launching a show anymore.
My proposal is that ABC move Marvel's Agents of SHIELD there. There's less risk moving it there than airing a new show there. It's used to bridge season, and I think at this point they should prioritize Marvel's Most Wanted more than SHIELD. Sure, Most Wanted will be airing in a historically troubled time slot, but that doesn't make it a tough time slot. As I said above, with the competition not being all that much, I think scheduling the right show Tuesday at 10 will solve it.
You might want to check back later if The Catch is a breakout hit. That may misplace Murder to the Tuesday at 10 time slot. Stay tuned.
ABC's Wants:
Monday at 10, Tuesday at 8:30, Tuesday at 9, Wednesday at 10
Wants are a little different from needs. While ABC absolutely needs to replace The Family and Of Kings and Prophets, they don't really *have* to replace shows in these time slots. However, it should be in their best interest to do so, as I believe that they can probably do better. Here are my proposals:
Monday at 10 should go to a new show. I pick soap-y The Death of Eva Sofia Valdez. Dancing with the Stars is still a solid lead-in, and The Bachelor may just be ABC's highest rated show next season, so it would be of their benefit to start the season off with a new show instead of Castle. If the new show fails, I say give it time (unless it's an absolute flop) and see if it can improve with The Bachelor as a lead-in. If not, plug the short final season of Castle into the time slot it's had for the entirety of its run.
I also think that the Tuesday at 8 comedy hour can be fixed by scheduling veterans. Blackish at 8 and Fresh Off The Boat at 8:30 is my most preferable pairing at this point, which would lead ABC to premiere an on-brand family comedy after Modern Family on Wednesdays. Produced by ABC Studios, of course.
As for Tuesday at 9, this is where we air the most promising new drama, and do so year round. No split season. As of now that looks like it would go to Designated Survivor, which already has a blind series commitment.
And now for Wednesday at 10. As with the rest of the "wants" time slots, Nashville isn't *as* problematic as the two hours in the "needs" section, but ABC could definitely do better. I say schedule Conviction there, a political drama which looks similar in premise to Designated Survivor, air it with no gap, and hope for the best.
Wait, What About Bridge Season?
I truly think that bridge season was an excellent idea. However, there have been problems with its execution. First, considering that ABC launched Galavant, Agent Carter, American Crime, and My Diet is Better Than Yours all around the same time, it was hard for them to promote them all adequately. After all, that's almost as many new shows as they premiered in the fall, although those shows had promotion throughout the summer. I don't think that bridge season should be abandoned, but I do think that they could lessen it.
For example, the Sunday shows would be hurt by going up against the specials that are airing on other networks. We saw what happened to Once Upon a Time and Revenge a couple years back. That can be solved in a few ways. They could air movies (Marvel, Star Wars, Harry Potter, Toy Story, you name it), and potentially a comedy rerun at 10:30 if needed. They can air reruns if they want to as well. But scripted programming that time of the year just isn't working. I say keep the Sunday bridge season.
As for Tuesdays, time sharing might be the way to go. I'm hesitant on doing split seasons to new shows. It could definitely happen, but it doesn't seem like it's in ABC brass' interest to do so. Statistically, one of the two new dramas proposed to air on Tuesdays won't make it past it's first 10 or 13 episodes. But they'll have options. Beyond the Tank is one, and American Crime and Castle could potentially be some others.
I don't think anyone is arguing for ABC to abolish the TGIT bridge season though. Just please, please don't bring back My Diet Is Better Than Yours on the night that supposedly is most important to advertisers. I say take a risk, make it an experimental night. If ABC is lucky enough to not have to use Beyond the Tank yet, schedule it on Thursday, or try for something big like Celebrity Family Feud. Whatever it is, I think it should be a reality show leading into a new comedy hour. Imaginary Friend and Toast look to be potential candidates. Neither are on-brand for ABC's Tuesday/Wednesday blocks, but both are by big names for ABC (Adam Goldberg created Imaginary Friend and Shondaland is credited for Toast). Speaking of Shondaland, they are also developing a new drama called Still Star-Crossed. Try it out, see how it does.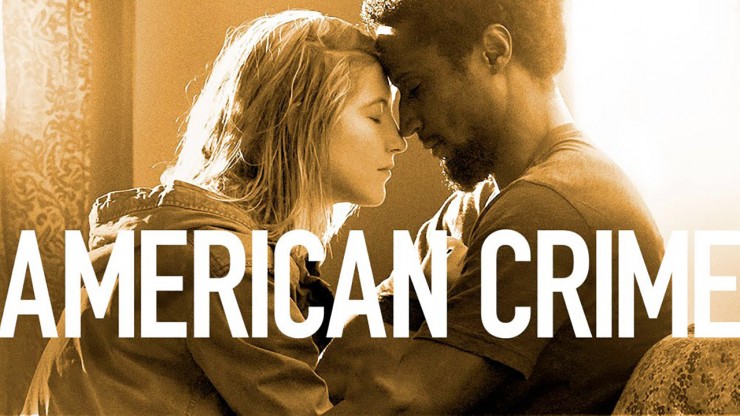 Regardless of if ABC does bridge season or not next season, I still think American Crime will be renewed. It gives the network critical acclaim, something that the network doesn't see much of now that Modern Family isn't as in the critics' spotlight as it was before. I've also heard that its audience is more affluent, meaning more money to spend on what's advertised during commercial breaks. Think ABC's The Good Wife.
Share this