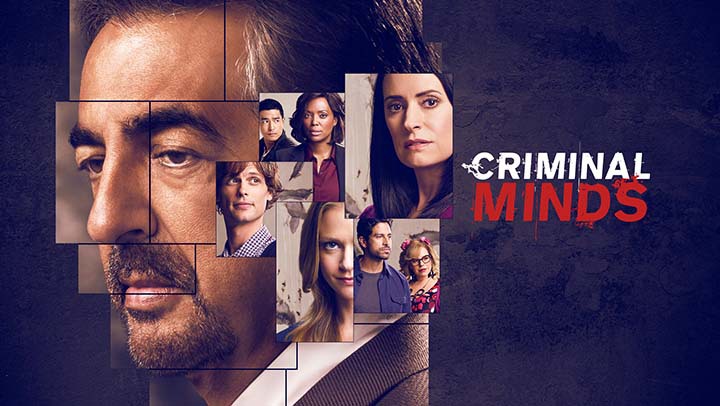 Let's see how CBS did in week two of the 2018-19 television season.
Cancelled/Ended: The Big Bang Theory
To understand this chart going forward, any changes will be marked in
italics
in the chart above, with some explanations down below as well.
NEW: In week two, series that have been cancelled/ending are moving off the chart to a list below the table. It helps clean off the chart a bit, but may be back as more series fates are determined.
In its 300th episode,
Criminal Minds
was a massive disappointment returning to a series low 0.7 A18-49. It was a drastic drop for the long-running and once potent Wednesday night drama. Since its renewal has come down to the wire in the last few years, and its not owned by CBS, it seems likely this may be the end of the road for
Criminal Minds
. I'm confident enough to move
Criminal Minds
to Likely to be Cancelled after only one episode into its fourteenth season.
The other Wednesday night CBS drama,
SEAL Team
, starts its sophomore season as a Toss-Up for Renewal. It returned to a rather ugly 0.8 A18-49, holding barely 50% of its
Survivor lead in.
CBS does own the drama, which has been seen as very important to the network over the last decade. Until I see worse numbers, it will remain a Toss-Up.
Perhaps the biggest shock of the season thus far is the 1.3 A18-49 debut for critically lambasted
The Neighborhood
. In its lead off 8 o'clock timeslot, the freshman comedy surprised by matching the season premiere of
Mom
as the third highest rated comedy of the week on CBS. It may only be one week of data, but
The Neighborhood
is going to start at a rather positive Likely to be Renewed.
On the flip side of the Monday night comedy duo is
Happy Together
, which finds itself as Likely to be Cancelled after only one airing. It is the lowest rated comedy premiere of the season for CBS and dropped three tenths from its rather impressive lead in. There was a tiny bump in L+3 numbers and with three comedies waiting to air, the clock is ticking for
Happy Together.
I was hoping after two weeks of data we would have a bit of an idea where
Murphy Brown
was heading, but that is not the case. After a rather dismal 1.1 debut, week two showed somewhat of promise by shedding only a few hundredths, to a 1.0 demo. That is the smallest decline we have seen for a revival series, but
Murphy Brown
started much lower than all those series, and had less of an audience to lose in week two. Of any series, on any network this fall, I think
Murphy Brown
is one of the most difficult to predict.
Two weeks on the air, and its clear
Magnum PI
is not resonating with CBS viewers. The freshman drama dipped to an 0.9 in week two, and actually fell behind 10 o'clock occupant
Bull
once L+3 data is tallied. I just do not see how CBS can keep this one on the air for more than 13 episodes. It officially finds itself as Likely to be Cancelled.
The other show with two weeks under its belt,
FBI
, finds itself in a much better position to nab a full season order here in the next few weeks. After a promising 1.3 debut last week,
FBI
only dropped a tenth to a 1.2, holding most of its
NCIS
lead in. With CBS struggling in a number of other timeslots,
FBI
is assured as Likely to be Renewed.
CBS' only other freshman drama of the season,
God Friended Me
, finds itself as a Toss-Up after two episodes. The light drama debuted to a solid 1.3 on an NFL-inflated Sunday, following
60 Minutes
. In week two, it dropped into fractional territory, but there are some bright spots with that data point.
God Friended Me
was actually up a tenth from
60 Minutes
' 0.8 and was at a 1.0 by 8:30. Before making an official guess, I need at least one more week of data.
And finally, after one week as a Toss-Up,
MacGyver
finds itself back as Likely to be Renewed. Just like last season,
MacGyver
came back with a low result, before holding in week two. If that was good enough for CBS last year, it has to be good enough this year, right? So for now, I do not think there is any reason to worry about
MacGyver
.
That's a wrap for week two of CBS Renew/Cancel. Given there was a lot of movement this week, and shows are now getting settled in, I imagine future posts will not be this long. If you have any suggestions to make this a better read, please feel free to let me know.
What are your thoughts on CBS' premiere week? Any disagreements with the shows in their respective placements? Sound off in the comments below!
Share this