Written Excited To Report a Sitcoms "Smothered" Networks by Bridger Cunningham
Ten years before this season, Desperate Housewives and Reality TV took the ratings charts by storm, spelling what appeared to be a sad ending foreshadowed for sitcoms. Flash forward to the 2010's, and these stubborn fares not only delivered their weight in repeat/syndication value, but also received an upgrade in treatment from networks who long neglected them.
ABC made a creative comeback. Outside the success of "TGIT", they boasted rock-solid Wednesday comedies, with every sitcom that evening earning a renewal. They could not claim they were the 1st place network in sitcoms, as The Big Bang Theory (and its repeat sister, Big Bang Lite) pushed the top two places into obscene territory. FOX and NBC ran neck to neck for 3rd with this configuration. Yet FOX would have outright claimed it without duplicate figures in the chart.
Look back at the 2006-07 Sitcom Scorecard and see a sad story. Only four sitcoms placing in the top 30. This season boasted 8! Well, 7 if Big Bang Lite is removed. Blackish became the most successful Freshman sitcom, yet Mom and The Goldbergs became the breakout stars this season. Network trends decided to foster previously neglected sitcoms scheduled poorly, rectifying mistakes from 2013-14. ABC decided to get its act together and repair the uneven Wednesday comedy block together, moving The Goldbergs to 8:30 from its dreadful Tuesday timeslot which left it in threat of cancellation. Elsewhere on CBS, Mom also received an upgrade to the fertile post TBBT timeslot to gain exposure, posting its best ratings to date and properly utilizing the position. Other honorable mentions for wise sophomore upgrades is FOX positioning critically-acclaimed Brooklyn 99 to Sunday in the plum valley of The Simpsons and The Family Guy for a sizable bump.
Whilst it appears these were the wisest decisions for scheduling, plenty of blunders occurred across the schedule. Parks and Recreation received a disrespectful 7-week mid-season burnoff from NBC with back-to-back episodes, a rude way to end a critically-acclaimed 6-season run. They were better suited for the spaces wasted by freshman failures A to Z and Bad Judge. Mulaney may have been a misfire of comic tones, yet the Sunday 7:00 timeslot left two strikes against this tenuous sitcom before it even debuted. Even Last Man on Earth was fighting geography being placed at 9:30 that evening and emerged victorious. ABC crafted a winner with Wednesdays, yet delivered another forgettable run on Tuesdays with Selfie and Manhattan Love Story. Fresh Off The Boat earned mild success mid-season, and that is where the compliments stopped.
Last Man Standing experienced a mild-drop on Fridays, and their 8:30 merry-go-round timeslot experienced another casualty as Cristela could not sustain a respectable performance. And speaking of merry go rounds, CBS rotated its sitcoms so fast viewers were left with whiplash. Thursday Night Football pushed its comedies deeper into the fall, so CBS decided to move The Big Bang Theory to Mondays early fall along with its failed lead-out The Millers, which was canned in an unusual move in early fall. After a successful 28 years of reigning Mondays from 8-10pm with sitcoms (through the good, bad and ugh! of ratings), CBS handed the 9pm hour over to drama Scorpion and moved outsourced winners 2 Broke Girls and Mike and Molly, yet again.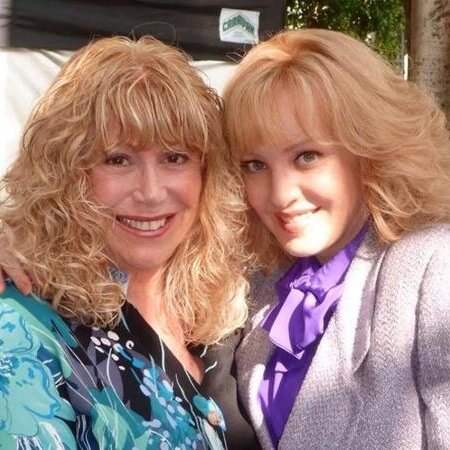 After Two and a Half Men ended its lengthy, headline-ridden 12 season run, Mom was shoved to the 9pm timeslot to pave the way for the less-than-stellar Odd Couple. That timeslot may have been better suited for The McCarthys, who failed in the cursed 9:30 timeslot that evening. Networks still have not taken the failure memo seriously, as too many moves not only damage their shows, but also offset creating troubled timeslots. Perhaps a lecture from Wendi McClendon Covey's Beverly Goldberg (or the real Beverly Goldberg) will set them straight before they stack the deck against one of America's tried and true brands of shows spanning back to the early 50's. Again.
Source - http://deadline.com/2015/05/2014-15-full-tv-season-ratings-shows-rankings-1201431167/
Share this