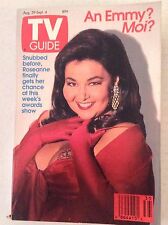 Written Tied to Coax Cables by Bridger Cunningham
What a year. In 1992, America was engulfed in an economic recession triggered by real estate, similar to the recent devastating economy American culture has known since 2007. Paid television became readily available. An urban delight in the 1980's, extensive upgrades reached sub-rural regions. $20 guaranteed subscribers could access 36-78 channels, some of which were paid platforms offered at $10 per installation. And those too far out to tap into the grid could mount a satellite dish the size of a smart car on their land to enjoy what urban folks were raving about. Televisions tied their futures with built-in coax options, allowing the masses to not only enjoy an exciting proliferation of channels, but also link up VCR's so viewers could "watch TV on their own schedule."
Politics remain polarized, as a then-aggressive smear presidential campaign would prove to be then the messiest fares involving the Bush and Clinton clans, like two soap opera families showing up over odd periods of time. This, of course paled to 2016's political Dumpster Fire, which divided people regardless of preference and support. Such economic and political conditions played the perfect platform for pace-setting sitcoms like Murphy Brown, Roseanne and The Simpsons to convey political messages. Compared with the recently posted 1989-90 scorecard of sitcom performances, 1992-93 showed now only a 30-percent drop in sitcom performance, but also a shift in demand for sitcoms. In 1989, the top-rated shows were sitcoms which all pulled in over 30 millions viewers for season averages. By 1992, sitcoms which placed in the top 10 averaged between 15.8-20.7 million.
Three years made a noticeable dent in acceptable sitcom ratings. Back in 1989, 55 shows were offered vs. 1992's 53, a stable retention in offerings. However, a 15.8 or lower rating presented an unlikely renewal in 1989, whereas shows rating above a 12.0 in 1992 were almost certain for renewal. Three years earlier, NBC colored the top of the chart blue, followed by ABC maintaining a close second. CBS trailed in third from the Middle of the Pack downward, followed by FOX landing mostly in the Abyss. The network rankings outside sitcoms followed the same hierarchy.
Flash forward to 1993, that dynamic changed. ABC led the charge with 19 sitcoms airing, with 8 placing among the top 20 sitcoms. However, the sitcom average was sharply below CBS's 11 sitcoms with 4 showings placing 13th Place or above. NBC, once dominant in sitcom fares, plunged to an abysmal 3rd place among its sitcoms with 5 of its sitcoms placing in the top 20. And of course FOX remained in 4th, with no top 20 showings. However, FOX gained momentum and closely matched NBC's sitcom average, growing from 4 to 9 sitcoms with the Simpsons finally reaching the "Leading the Pack" classification after debuting in the Abyss. Unlike 1992, the overall network rankings did not follow sitcom performances. ABC narrowly edged a weakened NBC into 1st, CBS was still 3rd and FOX in 4th.
1992-93 presented heavy-hitters in transition, as well as modest and previously heavy-hitting sitcoms reaching cancellation. Spring 1992 saw NBC's tentpole players, Golden Girls and Cosby, ending after 7-8 years having anchored Thursday and Saturday evenings. In addition, Cheers declared its 11th season would be its last in 1993 and steadily lost steam. Saturdays went soft, and Thursdays waded in transition. Over at ABC, aged sitcoms Growing Pains and Who's The Boss also ended 7 and 8 year runs in Spring 1992, and faltering Perfect Strangers was declared finished after 8 seasons in 1993. In addition, several shows ranging between 4-7 seasons declined and networks axed them.
CBS experienced this misfortune with Designing Women and Major Dad declining, first being shuffled to Fridays from their plum Monday homes before CBS pulled the plug in Spring. ABC Wednesdays also suffered this hemorrhage, as The Wonder Years and Doogie Howser continued freefalls from the previous season and cancelled. Back in 1989, A Different World enjoyed healthy 4th Place cushion behind The Cosby Show. After its parent defected, A Different World struggled down to 74th before NBC rested the longstanding bohemian piece.
Out of the ashes, networks made proper decisions to groom predecessors to take their place. On the cusp of "Must See TV", NBC mad-marketed "Thursdays on NBC". A wise decision, as they stood poised to reclaim the glory of Cosby/Family Ties/Cheers from a land not too far ago. ABC reveled in mild glory, as Rosanne burned strong, Home Improvement burgeoned stronger and Fridays ruled. CBS reigned in Mondays and that is where the buck hoofed. FOX expanded Sunday, whilst attacking Thursdays.
The aftermath spells results in ratings. ABC tentpoles held like steel, with half of the offerings rusting before their prime. CBS took the Monday victories with the sitcom lead, yet failed miserably to steal TGIF ratings. FOX swam close to the ground, feeding higher as the primary three sank. And NBC went anemic on Saturdays, yet marketed Thursdays to groom new viewers.
The technology cusp year left the dynamics to shift, as we shall explore the fallout of May 1993 in upcoming passages.
Share this