Written Upside Down by Bridger Cunningham.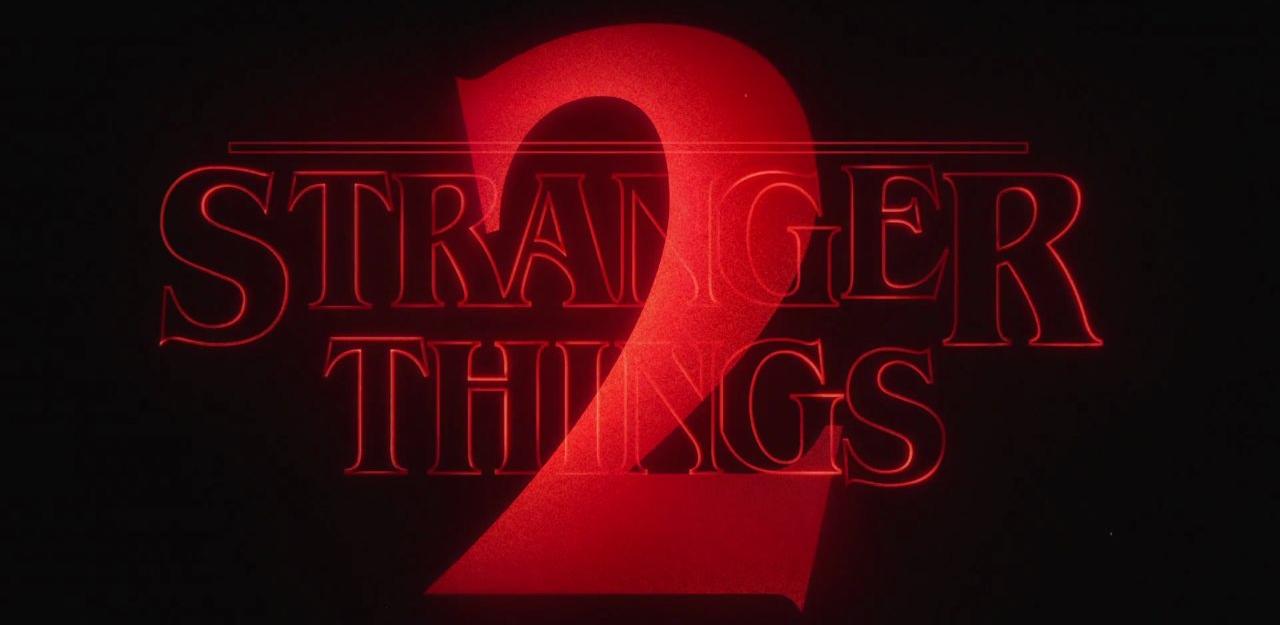 "All that we see or seen is but a dream within a dream." -- Edgar Allen Poe
Enjoy a rarity, as Netflix made a fleeting reveal by disclosing how many folks have tuned into Stranger Things 2 since the October 27 premiere. Here is the breakdown of how many viewers watched the nine episodes as of November 2:
Episode 1: 15.8M
Episode 2: 13.7M
Episode 3: 11.6M
Episode 4: 9.3M
Episode 5: 8.0M
Episode 6: 6.4M
Episode 7: 5.3M
Episode 8: 4.9M
Episode 9: 4.6M
The trajectory may appear folks lost interest along the way. However, Netflix viewers watch at their own pace, and later episodes are expected to have the lowest number of viewers. Also, Netflix does not appear to scrutinize demographics, as the cost of a subscription (the goal for the company vs. advertising dollars on television) costs the same for a viewer, whether they are 27 or 79 years old. And now a critical view...
Without divulging too many crucial plot twists and allowing readers to draw their own experiences, take a long, crucial look at Stranger Things 2, which made its heralded debut on Friday, October 27. The 2nd season picks up one year after the prior season's events, fittingly prior to Halloween 1984. Period pieces walk a tightrope with high odds of failure as they are not only costly with production values but also demand rigorous detail. Dialogue, fashion, mannerisms and minor touches allow the audience to enter the period in reference. And for older viewers, ring accurate and true. Stranger Things mastered this tall order when it debuted in July 2016, spreading like a terrifying plague across Netflix. The concept of killing a child struck a raw nerve not struck since the early 80's, even if teased. After a landmark first season, how could Stranger Things fathom delivering a rewarding season for fans while evading the Sophomore Slump Curse? Stranger Things 2 managed this tall order to mere perfection while enhancing character developments and relationships.
The plotting for Stranger Things 2 offered few surprises when stacked against the original season. However, The Duffer Brothers seem to understand if show-runners cannot shock their viewers at every moment without the bubble bursting, giving viewers twists they cannot wait to see happen offers a similar gratification to keep viewers hooked. Last season, Will Byers (Noah Schnapp) was developed as a figment to a story as his loved ones and surrounding characters enjoyed the spotlight. This season, Will's plagued story offered the ripe opportunity for exploration of a damaged and moody pre-teen exploring the fallout from his traumatic events the prior season.
Along with Will, the teenage triangle between his brother Jonathan (Charlie Heaton), Mike's sister Nancy (Natalia Dyer) and Steve Harrington (Joe Keery) also progressed with the three segued into the next chapter in "Justice for Barb." The Duffer Brothers cleverly incorporated the real-life movement into the show and left a presence for Shannon Purser to enact a new figment to drive a strong story. The triangle is well developed, as each couple has their merits and strength. Jonathan and Nancy have the tragic curse of being from two different classes, while Steve and Nancy are fighting Nancy's continual indecisive nature. The greatest detriment Steve held from the premise' launch is he is not tied to other characters besides this triangle, a decision the writers wisely corrected by forming a brotherly connection with a desperate Dustin (Gaten Matarazzo). Developments humorously mocked Steve's "perfect" hair as he revealed his secret of styling to Dustin, paying nod to Farrah Fawcett.
Individual relationships are explored in depth as the last season focused heavily on Eleven/Jane (Millie Bobby Brown) with Mike (Finn Wolfhard), Dustin and Lucas (Caleb McLaughlin) tagging along on second string. Eleven is out of sight, leaving greater opportunities to explore the loyalty between Mike and Will, as well as a rivalry between Lucas and Dustin as they vie for Hawkins transplant Max(ine) (Sadie Sink). Indeed, the cast is splintered this season, working for and against the premise. It benefited character development for the returning characters, while leaving a convoluted mess with the majority of the new characters underdeveloped. Where the Duffer Brothers do Stranger Things 2 justice is when it strays too far and opens too many plotting questions, they quickly tie the tales together so the audience will not be lost. Eleven's standalone episode sans the remaining cast was a bold risk as standalone episodes can break the momentum in a serialized story. Yet it was needed to shed further light on the mystery and enabled her return to her friends.
Just as the first season perfected, Stranger Things' chilling synthesized score and era appropriate music from the early-mid 80's enhanced the season. It generates the appropriate nostalgia for viewers to feel as though they are frightened in a dark movie theater in 1984. Season 1 paid eerie homage to Poltergeist and Tron with The Upside Down, and Season 2 appropriately craft a tribute to Gremlins and John Carpenter's The Thing. The driving force, of course, is the Upside Down spreading like a plague, again, and the authorities working to contain it from spreading. Stranger Things 2 delivered a successful entry which respected the premise of the original. New characters weighed down the ensemble, and the original cast members did the heavy lifting to relive the frightful power of the first season. Enjoy this rich entry, as the series now boasts 17 episodes which new viewers may pick up and binge their way straight to the second season.
Share this