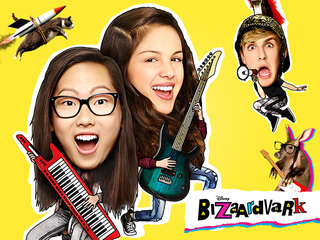 According to multiple sources, Bizaardvark has been renewed by Disney Channel for a second season.
This was an incorrect prediction for the TV Ratings Guide, but I'm guessing that there are multiple factors that came into the renewal.
Per Variety, Bizaardvark
has reached around 60 million total viewers across all platforms, including 22 million viewers in the Kids 2-14 demo, which is Disney's target demographic. The show has also accumulated 23 million viewers in the Adults 18-49 demo. Digitally, on YouTube alone, the series and its related short-form programming such as music comedy videos, have amassed more than 15 million views. We may not know the actual demo numbers for these shows in terms of percentages, but the show has some kind of an audience.
What do you think of the news? Let us know in the comments below!
Share this