Written Cranking Up The Heat on The Afterlife by Bridger Cunningham.
Sunday, April 29 experienced mixed to heavenly results as Bob's Burgers (0.8) and The Simpsons (0.9) held steady, while Brooklyn 99 (0.9), Family Guy (1.0) and Last Man On Earth (0.7) all gained a tenth. Monday, April 30 tripped over embarrassing ratings as Kevin Can Wait (0.8) dropped a tenth to a series low, Man With a Plan (0.8) tied its low, and Superior Donuts (0.7) lost a tenth and bottomed out in a new low.
Tuesday, May 1 proceeded with more drops as Roseanne (2.6) hemorrhaged another eight-tenths, The Middle (1.5) dropped four tenths from its last outing three weeks earlier, Blackish (1.2) held steady, and Splitting Up Together (1.1) bounced back a tenth. Over at FOX, new lows plagued LA>Vegas's finale (0.5) and New Girl (0.5) lost a tenth and carved out new lows. ABC's misfortunes continued on Wednesday, May 2 as the Goldbergs (1.2) sunk to a new series low, Alex Inc (0.8) ticked up a tenth due to its neighbors, Modern Family (1.2) dropped two tenths to a new low, and American Housewife (0.9) experienced the same shaming, albeit with its first fractional delivery.
CBS hit the reset button and bounced back on Thursday, May 3 as The Big Bang Theory (2.5) regained a tenth, Young Sheldon (2.0) reclaimed two tenths, Mom (1.4) collected one, and Life in Pieces (1.0) held steady. NBC's finales bowed out Fractional as Superstore (0.8) and AP Bio (0.6) ticked up a tenth, and Champions (0.4) held steady.
Curious about what the hell to watch next week? It appears 25 original helpings of sitcoms are available to watch. Check out http://www.ontvtonight.com/guide/ to see what the networks have scheduled for viewers to enjoy or if they will be loading viewers full of repeats.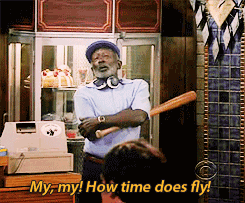 Last week, 21 sitcoms were given their passcode to get into the Renewal Speak Easy by Tim Allen's Mike Baxter. As Allen has been busy this week doing promos to revive his popular series, 21 sitcoms have been patiently awaiting word of revival. Unlike last season, ABC and CBS didn't release a list of returning series. Half of NBC's stable is determined, and that is where the buck stops. Until the sitcoms spotted the buck of a horse and recognized one of TV's most beloved sitcom characters. Chestnut, the champion horse, was ridden by another familiar face -- wisecracking cashier Earl Washington.
Earl Ushers the Guests to Purgatory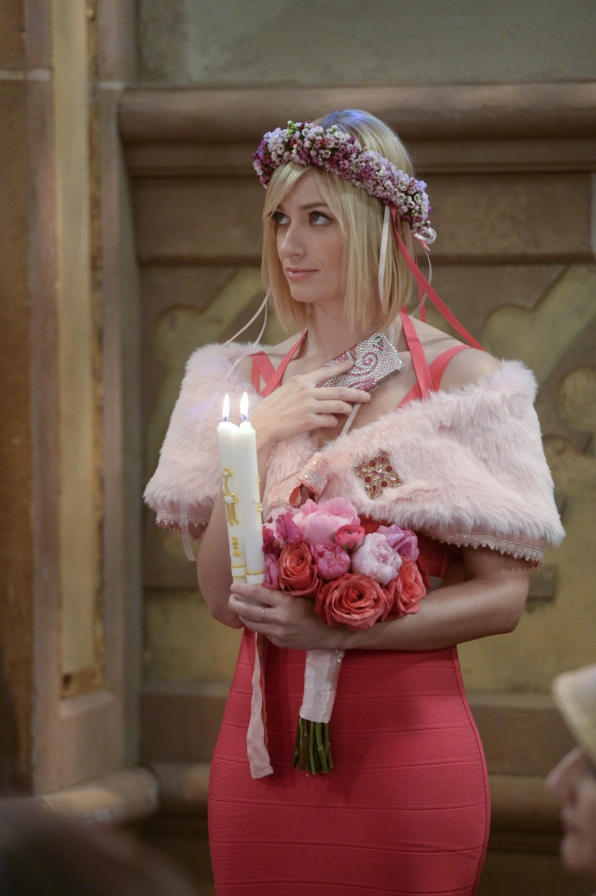 "Ladies, Gentleman and competing sitcoms. Please join me as your company is requested. Not in that desired Renewal Speak Easy. But in another room where you will be visited by my sitcom past." Quipped Earl. "Are we in hell now?" sniped the cast of Family Guy. "Not just yet." added Earl. "Although you got a view of that when you were in purgatory from 2003-05. You were a true inspiration for all of us cancelled folks. As you came back from purgatory log before this overdone revival trend. My, my! How time does fly! Stand here, as you will all be called by numbers and be told of your fates.
Caroline Flutters in the Angels (100%: Renewals Predicted)
The first to be ushered into "Purgatory" were the 100% crowd, consisting of 7 series, greeted by vapid yet beautiful Caroline Channing ushered the highest rated series into a bleak, non-descript room. "Greeting beloved sitcoms. Welcome to the rest of your fate." "Oh no. Did we die and have to join you in heaven?" Sighed the cast of Life in Pieces. "No, not at all." Corrected Caroline, Again. "Neither you nor I are in heaven, just yet." "So we're stuck in a fluffy version of hell then." sniped the cast of American Housewife." "Alright my angels, time to get back on track." interrupted Caroline. "All of you are not yet ready to cross over to the other side, as your networks need you too badly. Even you, American Housewife. You lack culture and polish, and somehow get people laughing on tired Wednesdays on ABC. Unlike The Goldberg's, you have furthering plots and don't rip off your plots from old Growing Pains scripts."
"And Black-ish..." continued Caroline. "Your social relevance and heavy-handed writing can be a downer, but you are needed for the emmy reels. Even you Fresh Off The Boat. You represent a scarce minority as your entire contract cast is Asian, but you have the same rating anywhere you sit on the schedule. Family Guy and Bob's Burgers, you are two of FOX's best offerings on their Sundays. You still make people laugh. And my two former CBS peeps? All of you sit in undesirable timeslots. Kevin Can Wait, CBS would never make you wait for a timeslot like they did with Man With a Plan or my show. And once upon a time, my show sat in your timeslot. You are as sturdy as Life in Pieces, which is why our network needs your help next season. Now all of you can exit out this door, where you will patiently await your renewal. I will follow, as Sophie needs to usher the next group in her tasteless yet charming way...."
Sophie Bolsters The Next Three in For Their Fates (70-90%: Likely Renewals)
Waiting outside, the other 14 shows wait impatiently as they've been standing around during Caroline's long-winded speech. "Hide your kids, hide your fractions. Your fate is here!" ignited Sophie (as the trite laugh track cheer confused the 14 guests). "Now who here has the numbers 70, 80 or 90?" As three sitcoms raised their cards, Sophie instructed the group to enter Purgatory. "Sorry this room is so colorless. But that's why I invited you three in for company! Does anybody want a martini while you wait?" "Where exactly are we?" asked Arthur from the Superior Donuts cast. "And are you truly a Pole? My name has belted out more Polish than your accent did in six years." "And your attitude stinks like my neighbors did in that country. Either way, you're sitting pretty for our wicked network to schedule you next year. But you're going to have to wait like we did three seasons. Just like Man With a Plan over here. Both great shows on an unappreciative network who will make you wait because of those stupid fractions you delivered this year."
"But we haven't gone fractional yet." declared the cast of Splitting Up Together. "Yes, but you are so new with only 5 shows. ABC can't tell if that is you or Roseanne's perfume in your numbers, which is why you are 80%. But guess what? I predict you will all be back next year. I know your networks need and want you, just like the last set of guests. Now let's get out of here as Max likes busting chops and is looking forward to giving the next six guests her sourpuss face! Now let's join the other seven shows, and that annoying Caroline making everything about her!" Sophie ushers the guests out the door, as Max emerges from the back, room, ploom with a cloud of smoke.
Max Blows Bubbles (45-55%: On the Bubble)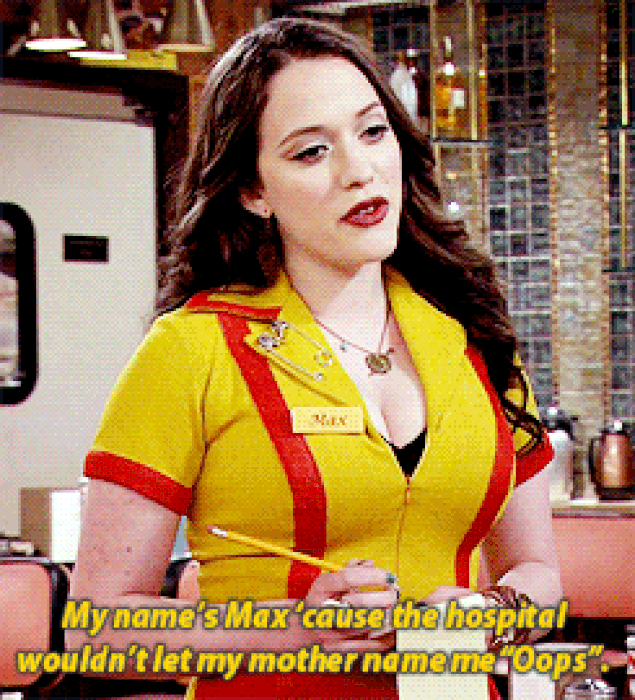 Max opens the door and snarks "Alright you losers. Who has a 45 or 55? And for those of you packing heat, keep in mind I was carrying a 45 when I got in this room last year and ready to put you losers out of your misery before your networks do if you try anything!" In enters NBC newbie AP Bio and a nerd herd quinet of FOX shows, Ghosted, LA>Vegas, Last Man on Earth, The Mick and Brooklyn 99. "All of you are in the same position my show was last year as your networks don't really care where you sit on the schedule. Your networks are going to purge you if they find some new fad to follow. Some of you will return, others will perhaps join me next year in the afterlife."
"Didn't we hide out together in the barn last year?" Asked the cast of Brooklyn-99. "Yes, and when the killer barged in, you hid in the loft and let 2 ladies and a horse get chased off the schedule! You act more like a pretty boy than Ghosted over there! All I can say is watch your ass, as what is behind this door is more frightening than me when a customer stiffs me with two cents or two inches." Groaned Max. As she shuttled the next set of guests in, Oleg emerged, eager to greet the four ratings remains.
Shows Whose Ratings Need Deodorant (-5-20%: Cancelled?)
"Do you smell something?" Asked Oleg. "Failure?" asked the cast of Alex Inc? "That too. What I was referring to was your ratings, which were so awful they drove viewers away like me in a nightclub when I wasn't wearing any underwear. 9JKL, my show was aging last year, and it still did better than your disaster on CBS this year. Alex Inc, you couldn't hook a new viewer in ABC's best timeslot like a hooker in church. And as for you two NBC jokes? You both sat in the sweet scent of Will & Grace and couldn't turn on male or female viewers. Now you have no choice but to visit one of the most obscene places known to television." stated Oleg.
"Your closet?" cracked Great News. "Nope, somewhere you're about to see little horrors even the rats run from..." Oleg opened the last door, leaving his guests to wonder what horrific fate awaited them...."
What Horrors Lie Ahead Next Week
The four guests were awash with terror, not knowing what awaited them. They joined the other shows in limbo as Han ushered them to their next quest. "You shows need to duke it out in a final battle against one of the 20th Century's most frightening killers." Don't tell me you're that little killer from that Jennifer Aniston comedy Leprechaun." Cracked the cast of The Mick. "Nice one." cheered on Max. "But he would need balls to kill. Your shows are going to stare down a killer in the woods like I did last year. You're going to Camp Fractional Lake. Take my advice and wear a rubber and a rating above 1.0." "That's not fair! Why do those other 10 shows get to stay with the pretty ladies." questioned 9JKL. "They thought they did, but I already pulled them into that bloodbath. Now march...." ordered Max.
Tune in next week as this season's sitcom remains fight for survival in a cancellation bloodbath.
Share this